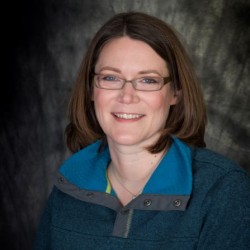 Ms. Angela Becker-Dippmann serves as director of the Energy & Environment Directorate's Program Development Office at the Pacific Northwest National Laboratory (PNNL). In this role, she evaluates emerging national, regional, and state energy and environmental priorities, policies, and programs. 
Ms. Becker-Dippmann was also with PNNL from 2011 to 2015 as a senior policy advisor before leaving to serve as staff director at the U.S. Senate Committee on Energy and Natural Resources, where she led efforts to execute the energy, infrastructure, environmental, and public lands agenda of Ranking Member Maria Cantwell (D-WA) and 10 Democratic committee members.
From 2008 to 2011, Ms. Becker-Dippmann was an executive vice president with McBee Strategic Consulting, a Washington, D.C.-based consulting and public affairs firm, specializing in the clean tech sector. She signed on with McBee following nearly eight years of work with the U.S. Senate, which included service as a professional staff member for the Senate Energy & Natural Resources Committee under Chairman Jeff Bingaman (D-NM). Ms. Becker-Dippmann's portfolio included work on the Energy Independence & Security Act of 2007.
Previously, Ms. Becker-Dippmann served on the staff of Senator Maria Cantwell in a number of roles, including communications and policy director, and managed the senator's energy policy priorities during consideration of the Energy Policy Act of 2005. Before coming to Capitol Hill, Ms. Becker-Dippmann held editorial positions at Energy NewsData Corporation in Seattle—an independent publisher of energy policy journals with specific emphasis on Western electricity and natural gas markets. She is a native of Wisconsin and graduate of Carleton College.