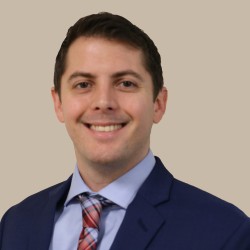 Coordinator, Industry Program
Andrew Whitlock serves as a facilitator between internal programs and external partners fostering connections and identifying opportunities for collaborative action. With a focus on industrial energy efficiency, he helps spur the adoption of best practices, technical solutions, and policy approaches to reduce energy use and emissions in the industrial sector through research and outreach. Andrew coordinates activities of the North American Strategic Energy Management Collaborative (NASEMC). He joined ACEEE in 2018.
Prior to joining ACEEE, Andrew worked with IMG-Crown Energy Services at the US Department of Energy. There, he functioned as a data analyst for the Energy Information Administration's Annual Electric Power Industry Report and the Annual Electric Generator Report.
Andrew holds a bachelor of science in integrated science and technology from James Madison University