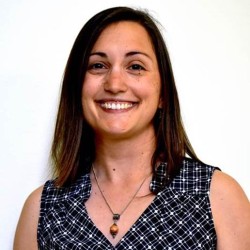 Senior Research Analyst
Amanda Dewey conducts research on local government efforts to adopt and implement equitable clean energy policy; and analyzes the growth and improvement of utility programs that serve low-income and multifamily energy efficiency efforts. She joined ACEEE in 2021.
Prior to joining ACEEE, Amanda worked at the University of Maryland. Amanda also serves as Mayor of the Town of Berwyn Heights.
Amanda earned a master of arts in sociology from the University of Maryland and a bachelor of arts in sociology and theatre from Vanderbilt University. She is currently a doctoral candidate at the University of Maryland.