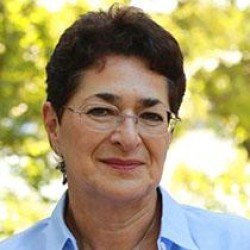 Secretary
Alison Silverstein works and lectures for government and private clients on issues including transmission and distribution, system reliability, energy efficiency, demand response, renewable energy development, and the smart grid. Ms. Silverstein is the project manager for the North American SynchroPhasor Initiative, a joint effort between the electric industry, US Department of Energy (DOE), and North American Electric Reliability Corporation to accelerate the adoption of synchrophasor technology to improve grid reliability. She performs a variety of work for the DOE, including studies of transmission congestion, energy efficiency, interconnection-wide planning, renewable energy integration, R&D program peer reviews, and stimulus grant reviews. 
Ms. Silverstein consults to a number of private clients in the electric industry. She is the secretary of the board of the American Council for an Energy-Efficient Economy (ACEEE) and a member emeritus of the DOE's GridWise Architecture Council.
Ms. Silverstein worked from mid-2001 through mid-2004 as senior advisor to chairman Pat Wood, III, at the Federal Energy Regulatory Commission (FERC), where she helped lead the US-Canada investigation into the 2003 blackout and was principal author of the task force's final report. Before going to FERC, Ms. Silverstein worked for six years as advisor to Chairman Wood at the Public Utility Commission of Texas, where they implemented competition in Texas's wholesale electric market and brought retail competition to Texas's retail telephone and electric markets. She worked for Pacific Gas & Electric Company for 10 years, and spent five years as a consultant and civil servant in Washington, DC.
Ms. Silverstein has a BA in economics, an MSE in systems analysis from the Johns Hopkins University, and an MBA from Stanford University.