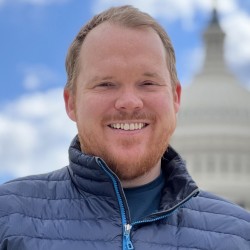 Corporate Relations Development Manager
Alan Raymond is the Corporate Relations Development Manager. He joined ACEEE in 2023.
Prior to joining ACEEE, Alan worked at EARTHDAY.org as the Business Partnerships and Marketing Manager. Earlier in his career he oversaw a team of business development professionals at AT&T and worked as an on-air meteorologist at various national and local media outlets.
Alan holds a master of science in applied meteorology from Mississippi State University and a bachelor of science in meteorology, with a minor in mathematics, from the University of Oklahoma.