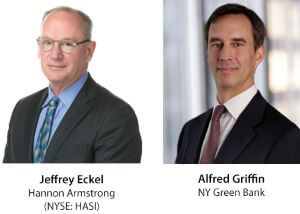 Want to know how financing can drive a clean energy future? Join us for the 13th Energy Efficiency Finance Forum (EEFF) — the premier conference for industry leaders like you — to explore the vital role that financing will play in cutting-edge initiatives and major opportunities to finance projects that save energy, reduce costs, and create jobs.
 
You will have a one-of-a-kind opportunity to network with leaders in finance, government, utilities, and energy service companies. In interactive sessions and dynamic plenaries, you will learn about successful projects and innovative models. You will discover ways to overcome barriers, scale the industry, and deliver deep energy savings. As a virtual participant, you will have the added advantage of attending from the safety of your home, receiving our low virtual rates, and avoiding travel-related emissions.
In a recent series of blog posts, ACEEE looked at financing's vital role in cutting energy use and greenhouse gas emissions over the next 30 years. We hope you will be part of this continuing conversation.
Likely participants
For more than a decade, the Finance Forum has brought together a diverse mix of participants including clean-tech and energy efficiency investors; financiers; real estate professionals; community development finance institutions and other mission-driven lenders; utility staff; local, state, and federal officials; policymakers; NGOs; energy service company personnel; energy efficiency program planners, operators, and evaluators; and marketing experts.
Click here to view a list of organizations that participated in EEFF's 2018 conference.
Registration is now open for Finance Forum Virtual!
Register Here
Click here for the latest schedule. Updates and additional information will be posted as it becomes available.
Schedule at a glance
Sponsors
Platinum
Gold
Silver
Bronze
Registration
| Registration Type | Early bird until 4/23 | Regular rate |
| --- | --- | --- |
| General Attendee | $350 | $425 |
| Speaker/Moderator | $350 | $350 |

*If your organization is a member of the ACEEE Ally program, there may be available registration waivers for you to use to attend this conference. Please contact us for more information.
Sponsorship Opportunities
If your organization would like to learn more about the various sponsorship levels and the associated benefits, please contact Nick Henner or Charlie Herron. 
Pre-Conference Workshop Opportunity
EE Financing 101 (sponsored by National Energy Improvement Fund)
11:00 am - 1:00 pm ET
Free with registration ($25 fee for non-EEFF registrants)
Workshop participants will be given an introduction to the world of energy efficiency finance. Here you will gain an understanding of key components that make up an energy efficiency financing program, the most popular financing models, the state of the market, and what drives program performance. Learn about financing related to the three major market sectors: residential, commercial, and government facilities, with a discussion of pros, cons, and applicability of different finance mechanisms available for each. The workshop will be presented by Matthew Brown, National Energy Improvement Fund.
Advisory Committee

Matthew Brown
National Energy Improvement Fund (NEIF)
Megan Campbell
Opinion Dynamics
Rachel Cluett
Fannie Mae
Keely Conway
New York Green Bank
Sandy Fazeli
NASEO
Maria Fields
Joule Assets
Bob Hinkle
Metrus Energy
Joe Indvik
RE Tech Advisors
Bob Johnson
Hannon Armstrong
Michelle Ralston
Common Spark
Elyssa Rothe
Greenworks Lending
Jeffrey Schub
Coalition for Green Capital