Sponsors
Panelists
Dr. Matt Cox is the founder of Greenlink Analytics, a clean energy consulting firm based in Atlanta. The consulting work focuses on energy efficiency strategies, renewable energy deployment and integration. He specializes in energy analysis, distributed resource valuation and the electric power sector.
Matt is an energy and climate policy expert with Master's and Doctoral degrees in public policy. He has authored over 50 publications in energy policy, renewable energy, energy efficiency, economic development and job creation, the social and environmental impacts of energy use, and water policy. His research has helped to craft and inform evidence-based energy policy and design at the local, state, national, and international levels, with policy recommendations adopted by several cities and states, the U.S. government, and 12 other nations.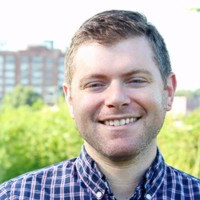 Chip Greene is President of Greene & Associates, Inc., a mechanical contracting firm based in Macon, Georgia.  Chip is a graduate of Mercer University with a Bachelor of Business Administration degree in management. He has over 35 years' experience working on commercial Plumbing and HVAC projects primarily in the educational, medical, and institutional markets.  His career started in high school working part time during the summer in his father's mechanical contracting business. After graduating from college, Chip worked for a large mechanical contractor based in the middle Georgia area for six years before starting his own business in 1990.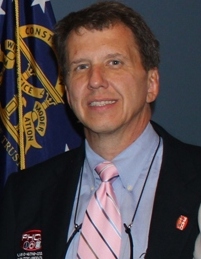 Alice Rosenberg is a Senior Program Manager at Consortium for Energy Efficiency. CEE is the US and Canadian consortium of gas and electric efficiency program administrators, working together to accelerate the development and availability of energy efficient products and services for lasting public benefit. Alice oversees and leads activities of the Residential Sector, which includes whole house, residential heating and cooling, products, and water heating. Her team facilitates members to build consensus positions and identify roles where bi-national consistency can significantly impact the market. Alice's technical expertise includes residential systems and building envelope. She holds a Bachelors of Arts from Colgate University and a Masters of Architecture from M.I.T.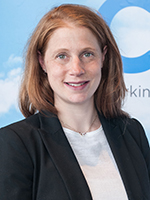 Sponsorship Opportunities
For information or questions on sponsorship opportunities for the 2020 Hot Water Forum, please contact Chris Perry or Charlie Herron.