DoubleTree by Hilton Hotel, Tarrytown, NY
How do you finance energy efficiency? The 2018 Finance Forum explored innovative models that discovered what works, and why. Our dynamic conference provided attendees with the tools and knowledge to get started on financing projects that save money, reduce costs, and create jobs. ACEEE's Energy Efficiency Finance Forum is the only conference of its kind; serving to bring implementers and financiers together to discuss how to scale the industry up.
At the 2018 convening, over 200 participants dove into how to serve rural customers, why the as-a-service model may see spectacular growth in the next few years, and the panoply of financing affordable multifamily homes.
For over a decade, the Finance Forum has brought together a diverse mix of participants including: Clean-tech and energy efficiency investors; financiers; real estate professionals; CDFIs and other mission-driven lenders; entrepreneurs; utility staff; local, state, and federal agency personnel; energy service company personnel; policymakers; NGOs; energy efficiency program planners, operators, and evaluators; and marketing experts.
Keynote Speakers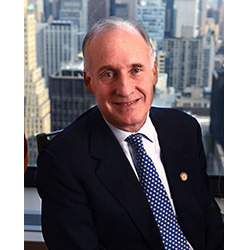 Our keynote speaker on Monday, May 21 was Richard Kauffman, Chairman of Energy and Finance for New York, Office of New York Governor Andrew Cuomo. Mr. Kauffman joined the governor's office in 2013 as the state's first Chairman of Energy and Finance for New York and was known as the "Energy Czar."  Read more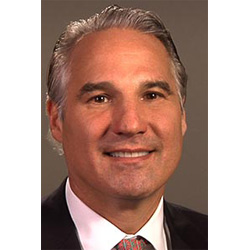 On Tuesday, May 22, we were honored to have Matthew Arnold as our keynote speaker. Matt is Managing Director and Global Head of Sustainable Finance at JPMorgan Chase. He leads the firm's client engagement on sustainability across all sectors globally. Read more
Sponsors
Host
Gold
Silver
Bronze
Media Partners
2018 Co-Chairs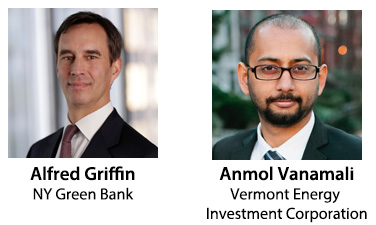 Advisory Committee
Zach Axelrod
Arcadia Power
Matthew Brown
Harcourt Brown and Carey
Megan Campbell
Opinion Dynamics
Sandy Fazeli
NASEO
Bob Hinkle
Metrus Energy
Bert Hunter
CT Green Bank
Joe Indvik
RE Tech Advisors
Elodie Michaels
Pegasus Capital Advisors
Yerina Mugica
Center for Market Innovation, NRDC
Dan Reicher
Stanford Law School
Rachel Reilly Carroll
Enterprise Community Partners
Jeffrey Schub
Coalition for Green Capital