Plenary Sessions
Sunday, August 12 
Communicating on Climate: Messages and Messengers that Matter
Karen Florini is Vice President for Programs at Climate Central, a non-profit climate science research and communications organization that researches and communicates climate science, effects and solutions to the public and decision­makers.  A non-advocacy organization, Climate Central does not take positions on specific policies or technologies; it is best known for its work with broadcast meteorologists and on sea-level rise.  Florini leads the integration of Climate Central's program efforts, overseeing the creation and distribution of the group's products to the public and thought leaders.
From April 2015 to January 2017, Florini served as Deputy Special Envoy for Climate Change at the U.S. Department of State. In that capacity, she helped lead the Global Climate Change Initiative, a whole-of-government mechanism for integrating climate change into foreign assistance. She also led the State Department's engagement with businesses, state and local governments, and civil society in the climate negotiations context. In addition, she headed the State Department's portfolio on short-lived climate pollutants.
Previously, Florini spent more than two decades at Environmental Defense Fund, where among other responsibilities she was Managing Director for International Climate and led the Environmental Health Program. Her combined 30-plus years of service on non-profit boards included 18 years as a Trustee of Oberlin College. She earned a bachelor's degree with majors in biology and environmental policy at Oberlin, and a J.D. at Harvard Law School, where she was Editor-in-Chief of the Harvard Environmental Law Review.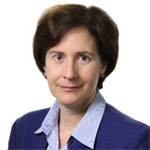 Monday, August 13
Making Efficiency Easy and Enticing —Does Technology Help or Hurt?
Emma Bassein is VP of Strategic Initiatives at Carbon Lighthouse. She leads the company's "skunkworks" group dedicated to discovering new ways for delivering energy savings to building owners. Working alongside the founding team for the past six years, she has worn many hats across engineering and business development to advance the company's mission of making it easy and profitable for building owners to eliminate carbon emissions caused by wasted energy.
Previously, Emma served as a project manager at the New York State Energy Research & Development Authority (NYSERDA), where she helped leverage the office's $87 million budget to advance innovative clean energy solutions in New York and served as the official liaison to Mayor Michael Bloomberg's office. Emma holds a Masters in Environmental Engineering from Princeton and a Bachelors in Earth Atmosphere and Planetary Science from MIT.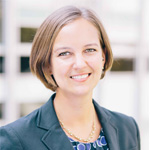 Fatima Crerar is Director of Social Impact and Sustainability at ecobee. She has been working on campaigns that inspire social and environmental change for almost 15 years, by working across sectors and with people. Before joining ecobee, Fatima led the design and implementation of several major environmental programs bringing together government, NGOs, retail and industry. She sits on the Board of Environmental Defence and also volunteers with Aga Khan Foundation Canada to advance global poverty alleviation and sustainable development. At ecobee she leads a portfolio of social impact and sustainability initiatives, including "A Better Tomorrow", ecobee's corporate commitment to advancing a sustainable future – through science, community and individual action.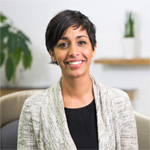 Colin Sng brings highly relevant industry and project management experience to FirstFuel Software. As a Senior Engagement Manager, Colin ensures the successful deployment of FirstFuel projects for utility clients, and is currently overseeing deployments for two major utilities in California. Prior to FirstFuel, Colin was a Senior Manager in the Commercial Practice of PECI, where he managed deployments of large-scale commercial energy efficiency programs for utility clients. While at PECI, Colin was also responsible for managing key strategic partnerships with leading companies in the energy information systems space. Colin has an MS in Mechanical Engineering from Stanford University and a BS in Mechanical Engineering from the University of California, Berkeley.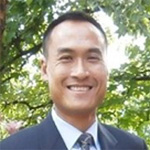 Yeye Zhang is Head of West Region Energy Partnerships at Google, where she works with utility partners to develop customer-focused programs that leverage Nest and Google products. Yeye previously led Nest's Energy Partnerships in the Midwest. Prior to joining Nest, Yeye began her energy career in the power generation sector, first developing utility-scale solar PV projects and later distributed generation solutions for commercial and industrial customers. Yeye holds a B.A. in International Relations, Global Security from Brown University.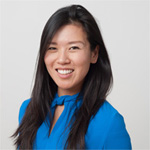 Tuesday, August 14
Equity in Energy Efficiency
Colette Pichon Battle is the founder and Executive Director of the Gulf Coast Center for Law & Policy, whose mission is to promote structural shifts to advance climate justice and ecological equity in communities of color on the frontline of climate change. Colette develops and directs programming focused on Equitable Disaster Recovery, Global Migration, Community Economic Development, Climate Justice and Energy Democracy. 
For more than a decade, Colette has worked with local communities, national funders and elected officials around equity in the post-Katrina/post-BP disaster Gulf Coast.  Colette was a lead coordinator for Gulf South Rising 2015 a regional initiative around climate justice and just transition in the South.  In addition to developing advocacy initiatives and a suite of community justice trainings on issues that intersect with race, systems of power and ecology, Colette leads the delivery and management of GCCLP's legal services and maintains a legal specialization in immigration law and disaster law.  
In 2018 Colette was awarded with an Honorary Doctorate from Kenyon College in honor of her work over the past two decades.  In 2016 Colette was named a White House Champion of Change for Climate Equity and received the Water Champion award from the Greater New Orleans Foundation. In 2015, she was selected as an Echoing Green Climate Fellow for founding and directing the Gulf Coast Center for Law & Policy (GCCLP).  In 2007 Colette received recognition from the American Bar Association and in 2008 she was awarded the U.S. Civilian Medal of Honor for the state of Louisiana- both awards were for her work around multi-racial, cross regional alliance building in the Katrina recovery.
Ms. Pichon Battle serves on the Board of Directors for the US Climate Action Network (USCAN), the Center for Constitutional Rights (CCR), Gulf Restoration Network (GRN), and Sunrise.  Colette serves on the governance council for the Southern Movement Assembly (SMA), is an advisory board member for Communities Responding to Extreme Weather (CREW) and is a member of the Green Leadership Trusts and Experts of Color Network (ECON) working to address racial wealth disparities.