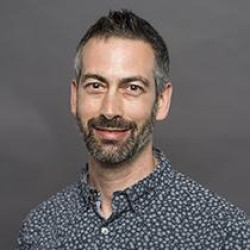 Director, Behavior & Human Dimensions Program
Reuven Sussman conducts research on energy efficiency behavior change programs and organizes the annual conference on Behavior, Energy and Climate Change (BECC). He has authored academic papers and book chapters on the psychology of climate change, behavioral interventions to encourage energy efficiency, and the psychological determinants of pro-environmental behavior.
Dr. Sussman is an advisor for organizations, including the G20 energy working group, that implement energy efficiency behavior change programs, and a reviewer for the IPCC AR6 report on climate change. He is the winner of the 2019 Early Career Award from the Environmental, Population and Conservation Psychology division of the American Psychological Association, and currently sits on the editorial board of the Journal of Environmental Psychology. Prior to joining ACEEE in 2016, Reuven was a behavior change consultant, adjunct professor, and researcher at the University of Victoria in Canada. He earned a doctor of science and a master of science in social and environmental psychology from the University of Victoria and a bachelor of science with honors in psychology from the University of Toronto.
Expertise:
Designing and evaluating energy and environment-related behavior change programs
Theories of behavior change
Social psychological determinants of behavior