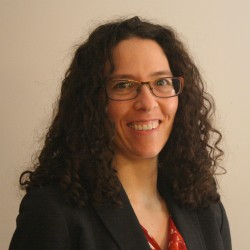 Senior Researcher, Buildings Program
Lyla Fadali joined ACEEE in 2021.
Prior to joining ACEEE, Lyla was a AAAS Science & Technology Policy Fellow in the Building Technologies Office at the U.S. Department of Energy, where she worked on lifecycle carbon of buildings, energy efficient manufactured housing, and data visualization and analysis.
Lyla earned a doctor of philosophy and a master of arts in mathematics from the University of California, San Diego, and bachelor of science in mathematics from the University of Nevada, Reno.
Areas of Expertise include manufactured housing, lifecycle carbon in buildings, and data analysis and visualization.