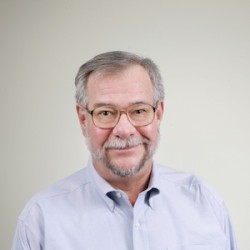 Visiting Fellow
Harry Misuriello joined ACEEE in 2008 as a consultant and advisor. He works on strategies to increase the level of energy-efficient new residential and commercial construction nationally and regionally through development, adoption, and enforcement of building energy codes.
Prior to consulting with ACEEE, Harry was manager of energy efficiency strategies at Owens Corning. He also served as director of Buildings and Utility programs and director of National programs at the Alliance to Save Energy. He led the Alliance's efforts in the areas of building energy codes, appliance and equipment standards, efficient windows, and utility demand-side management programs. He has been in the energy efficiency business for more than 35 years as a consulting firm executive and as an energy efficiency advocate.
Harry serves as a voting member of the ASHRAE Standard 90.1 Committee, and has served on the ASHRAE technical committees that produced the Advanced Energy Design Guides for small office and small retail buildings. He was also instrumental in development of ASHRAE's building energy labeling program. His international consulting experience includes engagements in the Peoples' Republic of China, Hungary, and Poland, and assisting USAID to establish energy conservation programs in Indonesia, Thailand, Malaysia, Singapore, and Egypt.
Harry earned a bachelor science in solar energy design from SUNY Empire State College.
Expertise:
Energy-efficient building design
Building energy codes and standards
Building energy rating systems
Energy efficiency advocacy