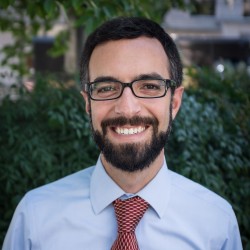 Communications Director
Ben Somberg crafts strategic messaging and campaigns to advance ACEEE's research and policy work. He works with researchers to develop and edit blog posts, press releases, and other materials. Ben leads the organization's media outreach and responds to press inquiries. He joined ACEEE in 2020.
Prior to joining ACEEE, Ben worked in media strategy and outreach at the Alliance to Save Energy, the American Association for Justice, Public Citizen, the Center for Progressive Reform and Amnesty International.
Ben earned a bachelor's degree in government from Wesleyan University.