National Press Building, Washington DC
Best Practices from Across the Globe
ACEEE convened a one-day symposium to highlight international energy efficiency best practices, with a particular focus on opportunities for improvement in the United States. Our research showed that energy efficiency can be a low-cost, powerful tool for countries to meet their energy and environmental goals and to sustainably increase shared prosperity.
At this event, ACEEE released its biennial International Scorecard, which examines the energy efficiency policies and performance of the world's 25 largest energy-consuming countries. The scorecard evaluates countries based on 35 metrics and shows how all can substantially improve their energy efficiency. It has attracted considerable media attention, including Clean Technica and USA TODAY, and this workshop broadened its reach.
The symposium featured four panels that explored: (1) scorecard findings, (2) lessons learned from high-performing countries, (3) opportunities for the United States, and (4) notable efforts and opportunities for global companies.
Likely participants included: Domestic and international policymakers; embassy energy and environment staff; internationally-focused NGOs and foundations; media representatives; development bank professionals; international economists; energy efficiency professionals.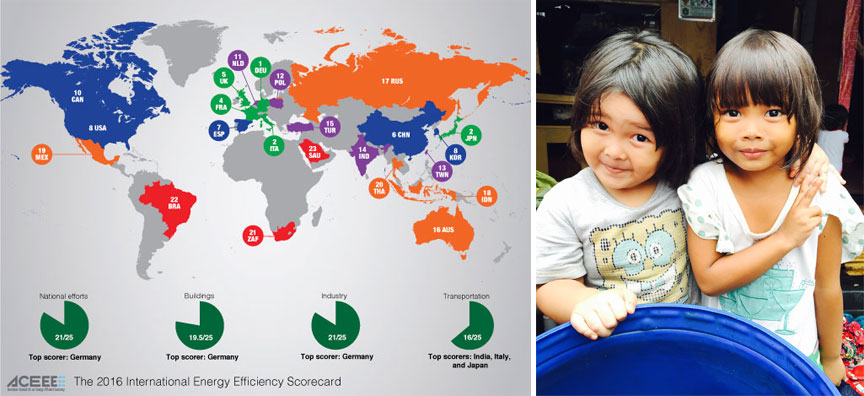 Sponsors