Hyatt Regency Baltimore, MD
Celebrating 20 Years of Achieving Energy Efficiency through Market Transformation
In 2016, we celebrated 20 years of innovative thinking, collaborative action, and commitment to addressing the opportunities and challenges in market transformation.
Market transformation is defined as "strategic interventions that attempt to cause lasting changes in the structure or function of a market, or the behavior of market participants, resulting in an increase in the adoption of energy-efficient products, services, or practices."
The National Symposium on Market Transformation is the premier spring event dedicated to energy efficiency. For 20 years, the symposium has become a regular fixture for efficiency aficionados from the US and abroad. The symposium program, developed with guidance from an independent advisory committee, features leading thinkers, experts, and professionals who cover diverse and emerging topics within the scope of market transformation. The symposium program is spread over three days and is designed to provide ample opportunity to network, compare program ideas, and learn about new MT approaches.
Sponsors
Gold
Silver
Bronze
Networking Breaks
Featured Sessions
Monday Keynote Speaker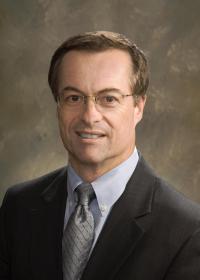 Secretary John Quigley, Department of Environmental Protection, Commonwealth of Pennsylvania discussed Pennsylvania's compliance plan and next moves for the EPA's Clean Power Plan at the Keynote Luncheon on Monday, March 21, 2016 at the Symposium. In addition to his current position with the PA Department of Environmental Protection, Secretary Quigley has had a diverse career in the nonprofit, public, and private sectors and is a sought-after expert by industry, government and nonprofit leaders across the United States and abroad.
MT 101 Session
MT 101 training gave newcomers to our industry a strong foundation for their work and a better understanding of how ratepayer funded efficiency programs can be designed to transform the market. Attendees walked away with a clearer picture of how market transformation is defined, how efficiency programs can help diffuse innovation and the elements that constitute a market transformation program. Presenters shared market transformation case studies (both local and national), explained the importance of developing a logic model, and described how market transformation programs are evaluated. Attendees designed a hypothetical market transformation program and gained experience identifying market barriers and opportunities, the specific market problem(s) we want to solve, and key measurable outcomes. 
"MT 101 is very informative for someone who just started working in this space. The exercises were very useful." - 2015 MT101 Participant
MT101 trainers:
John Taylor, Deputy Director, Consortium for Energy Efficiency
Alexis Allan, Senior Manager, Northwest Energy Efficiency Alliance
Karen Horkitz, Vice President, Cadmus
Regional Roundup
This session, a perennial attendee favorite, explored notable changes to program funding, impacts, approaches, and policy across various geographies of significance throughout the US. Assembled panelists included a range of perspectives including those having the full spectrum of obligation and responsibility for program administration to those advocating for favorable state and regional efficiency policies. Panelists were asked to comment on emerging trends, recent successes, and developing challenges facing their respective organizations.