Industry accounts for more than 25% of the US greenhouse gas emissions so to address the imperative needs to achieve climate stabilization it's crucial to address industrial emissions.  Industry is complex, exceptionally broad, margins are generally small, supply chains are highly integrated, and the equipment (e.g., capital) is expensive and isn't frequently changed.  It is important to find ways to lower adoption hurdles, drive efficiency and effectiveness, and identify where policies, partnerships, and investment can accelerate path to decarbonization.
Our Mission
Dramatically reducing industrial energy, GHG emissions, and dependence on fossil fuels (decarbonization) is crucial to climate stabilization. The ACEEE industrial program works to catalyze these reductions and a transformation to net-zero GHGs by mid-century by lowering hurdles, driving energy and carbon management, facilitating partnerships, and enacting enabling policies.
---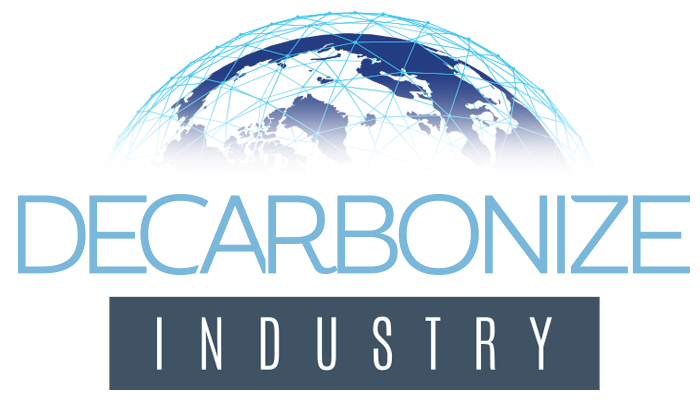 Focus Areas
Lowering hurdles

Our research lowers hurdles (technical, informational, economic…) for implementing low-carbon technologies by showing starting points for deployment, spurring pilots, and highlighting energy and nonenergy benefits to bolster business cases. 

Driving energy and carbon management

We engage corporations and support investors in promoting aggressive commitments to energy and carbon management including science-based targets, implementation energy and carbon management systems, optimization of production systems for efficiency and effectiveness, and deployment of smart manufacturing improve efficiency and reduce waste.

Developing and implementing enabling policies

ACEEE hosts a Convening of 60+ organizations to identify needs for industrial decarbonization, encourage government support, develop policy options, and work with legislators (federal, state, local) and government agencies to accelerate industrial energy and GHG reductions.   

Facilitating difficult conversations and partnerships

We bring together diverse stakeholders to find common ground on addressing critical policy and market challenges.
History and Timeline of ACEEE Industrial Program
ACEEE launched its industrial energy efficiency work in the early 1990s with a focus on advancing equipment efficiency with an emphasis on motors; and exploring how utility energy efficiency programs could reduce industrial energy use. We also began building partnerships across trade associations, industry, and labor organizations as we honed our policy outreach.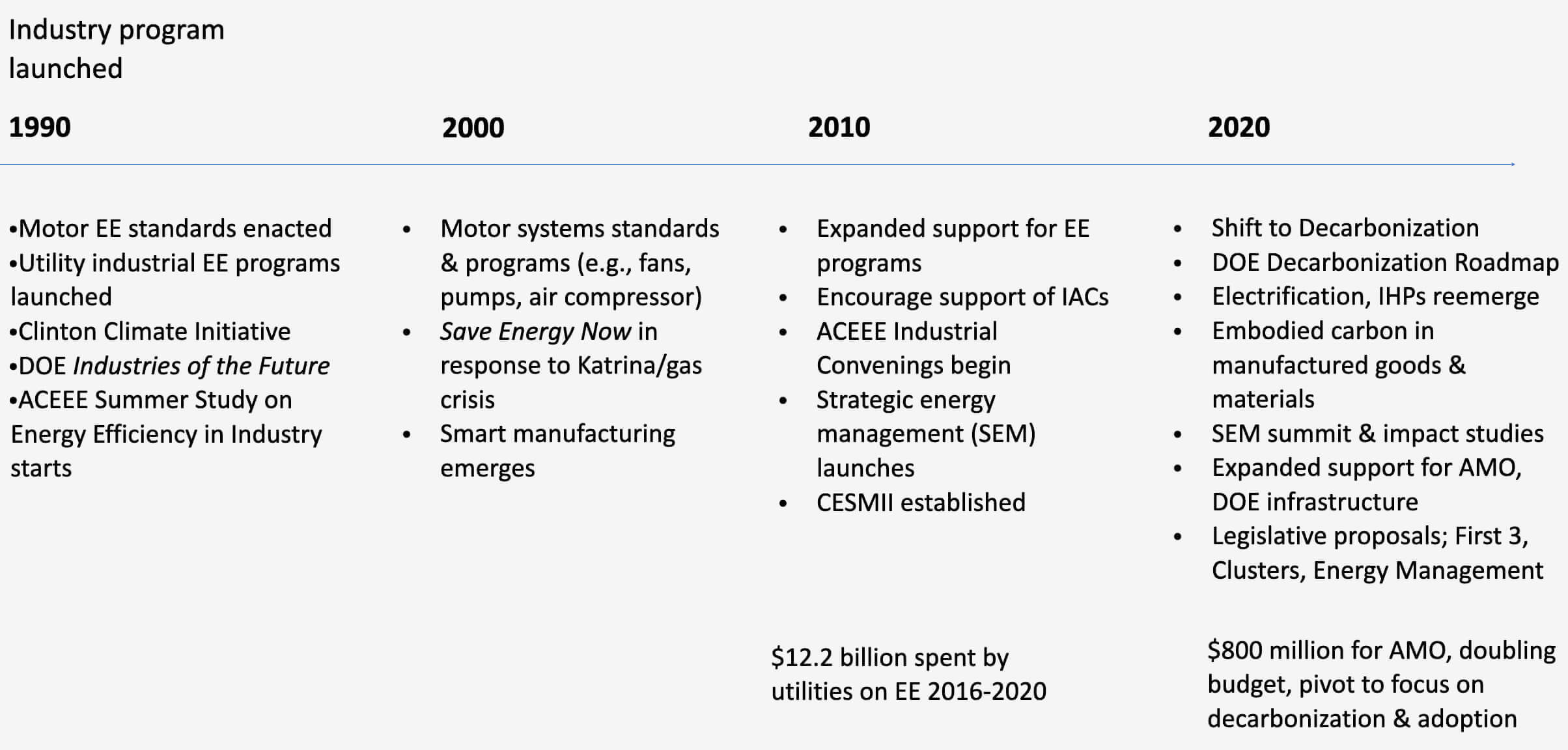 Noteworthy Reads
© 2022 All rights reserved.