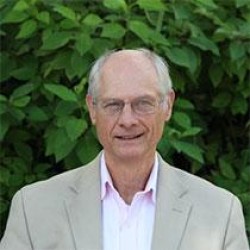 Steve Morgan is president of Clean Energy Solutions, Inc. (CESI). Since joining CESI in the spring of 2007, he has been working to launch the Cambridge Energy Alliance, an unprecedented energy efficiency and renewables campaign serving all customer sectors. Mr. Morgan has been instrumental in devising the overall program design, determining a market plan, overseeing technical contractors, and assisting in arranging financing for the new venture, a partnership between the City of Cambridge and the Kendall Foundation. He is now managing community-based analysis and program design and implementation efforts with clients in New York City, Cincinnati, the Southeast Energy Alliance, and the Virgin Islands.
Until recently, Mr. Morgan was vice-president of Ameresco, and for 16 years led the nation's largest energy services company division solely dedicated to serving multifamily buildings. He was responsible for energy efficiency investments which have surpassed $175 million in the past 10 years. The division serves public housing authorities, assisted and conventional housing clients, housing and energy agencies, and electric and gas utilities.
Formerly board treasurer of the National Association of Energy Services Companies (NAESCO) and presently on the American Council for an Energy-Efficient Economy (ACEEE) Board of Directors, Mr. Morgan brings public and assisted housing policy, financing, and technical research issues before national decision makers for the benefit of multifamily clients. He also enjoys a national reputation in electric and gas utility energy efficiency program design and early implementation assistance. He has been an author, featured speaker, and panelist at more than two dozen national energy forums over the past 30 years.  He has testified before congressional subcommittees on renewable energy issues. He has provided energy efficiency consulting services to Fannie Mae, the Ford Foundation, the Department of Housing and Urban Development (HUD), the Department of Energy (DOE), Legal Aid offices, and both public and investor-owned utilities. Mr. Morgan has been the principal author and champion of congressional legislative initiatives addressing energy efficiency in public housing over the past decade, and was primarily responsible for the energy efficiency measures addressing public housing in the 2005 Energy Policy Act.
Mr. Morgan holds a bachelor's degree and a master's in education degree from Harvard University, and a PhD in policy, planning, and administration from Brandeis University.