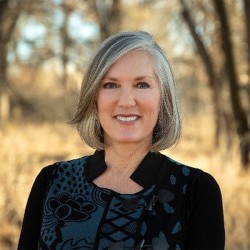 Nanette Lockwood serves as Senior Director of Policy and Advocacy at the Center for Energy Efficiency & Sustainability at Trane Technologies, where she is responsible for advocating for climate and energy policies that drive sustainability in the global built environment.
In addition, Lockwood serves as a thought leader and represents Trane's international efforts in the United Nations Framework Convention on Climate Change and the Montreal Protocol. She has more than 20 years of environmental policy advocacy experience at the state and national levels.
Lockwood is a registered professional environmental engineer in Florida. She holds bachelor's and master's degrees in mechanical and environmental engineering from the University of South Florida. She also holds a Juris Doctor degree from Concord Law School and a master's degree in environmental law and policy from Vermont Law School.
She serves on the boards of the Business Council for Sustainable Energy and the Alliance for Responsible Atmospheric Policy. She is also an Adjunct Professor at the University of Denver in the graduate Environmental Policy Management program and a member of the ASHRAE Government Affairs Committee and the Codes and Standards Subcommittee for ASHRAE's Task Force on Building Decarbonization.