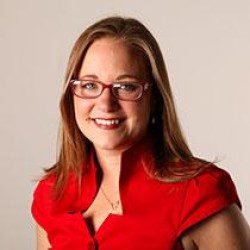 Mandy Mahoney has served as president of the Southeast Energy Efficiency Alliance (SEEA) since March 2013, and was previously its vice president of policy and operations.
Prior to joining SEEA in 2011, Ms. Mahoney served as director of sustainability for the City of Atlanta under Mayors Reed and Franklin. She holds a master's degree in environmental management from Duke University, and earned a law degree and a bachelor's degree in biology and environmental studies from Emory University.
A 2014 Atlanta Business Chronicle "40 under 40" finalist, Ms. Mahoney also is a graduate of LEAD Atlanta 2010, the Institute for Georgia Environmental Leadership 2010, and the 2011 American Council on Germany's Young Leaders Program. She serves on the boards of Georgia Organics, the Piedmont Park Conservancy, the Turner Environmental Law Clinic, and the Southeast Climate and Energy Network.