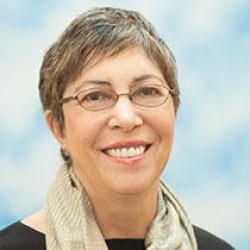 Kathrin Winkler is the former Chief Sustainability Officer and founder of the Office of Sustainability at EMC Corporation (now Dell EMC).  She now devotes her professional efforts to helping guide the next generation of sustainability leaders and to encouraging companies to accelerate and strengthen their aspirations for an equitable and sustainable economy.
Kathrin is an Editor-at-Large for GreenBiz, writing about her career journey and her perspective from beyond corporate walls, and co-founder of a group of veteran chief sustainability officers providing support and coaching to professionals in the early stages of their sustainability careers. In addition to ACEEE, she serves on the boards of directors of Net Impact, which equips emerging to build a more just and sustainable world, and the Green Electronics Council (GEC), a non-profit working to stimulate the market for more sustainable electronics.
While at EMC, Kathrin and her team oversaw the company's sustainability strategy and its implementation including the setting of corporate goals; institution of corporate-wide hardware and software energy efficiency commitments; stakeholder and employee engagement; materiality assessments and reporting; creation of Leadership and Executive Sustainability Councils; and a variety of initiatives in areas as diverse as security transparency reporting and the use of Big Data to study phenological impacts of climate change.>
Kathrin is a trained Climate Reality Leader and Mentor, and lives in Seattle with her husband Angus.