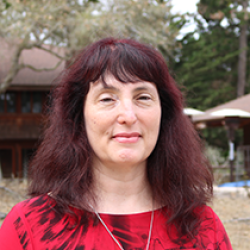 Janice Berman is the senior director of energy efficiency strategy at Pacific Gas and Electric Company (PG&E). Ms. Berman is responsible for providing strategic leadership of PG&E's energy efficiency portfolio.
Prior to her current position, Ms. Berman has held numerous regulatory, financial, and operational posts at PG&E, including director of customer generation, director of rates and tariffs, director of revenue requirements, director of business development, and director of gas system operations. Since 2008, she has been on the board of the Consortium for Energy Efficiency (CEE), a coalition of efficiency program administrators from the United States and Canada who support program approaches across jurisdictions to increase market success. She is currently chair of the CEE board.
Ms. Berman earned a bachelor's degree in mathematics from Whitman College, and has a master's degree in operations research from Stanford University and an MBA from the Haas School of Business at UC Berkeley. She joined PG&E in 1987 as an engineer working on the development of new power plants and quickly became interested in integrating resource planning for power plants, demand-side resources, and T&D.