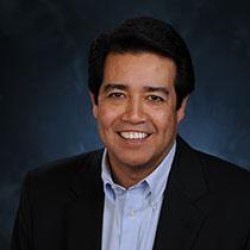 Gene Rodrigues is vice president of market development in ICF International's Energy Efficiency Division. ICF International is a technology, policy, and management consulting firm with more than 4,500 employees in more than 60 offices worldwide. ICF partners with government and commercial clients to deliver professional services and technology solutions in the energy, environment, and infrastructure; health, social programs, and consumer/financial; and public safety and defense markets.
Prior to joining ICF, Mr. Rodrigues spent 23 years at Southern California Edison (SCE), where he was responsible for the direction and oversight of SCE's portfolio of energy efficiency, demand response, low income energy efficiency, low income rate assistance, California solar initiative, and self generation incentive programs. SCE is one of the nation's largest electric utilities.
In addition to his longstanding role at the American Council for an Energy-Efficient Economy (ACEEE), Mr. Rodrigues has served as chairman of the board of directors of the Consortium for Energy Efficiency twice, and as a member of the boards of the China-US Energy Efficiency Alliance and the State of California's Low Income Oversight Board. In addition, he served on the leadership group for the National Action Plan for Energy Efficiency (NAPEE) and currently serves on the executive group for NAPEE's successor initiative, the State Energy Efficiency Action Network. In 2012, the US Environmental Protection Agency presented him with its first-ever Climate Leadership Award for individual leadership.
Mr. Rodrigues received his bachelor of science degree in education from Northern Arizona University and his juris doctorate degree from University of California, Hastings College of the Law.