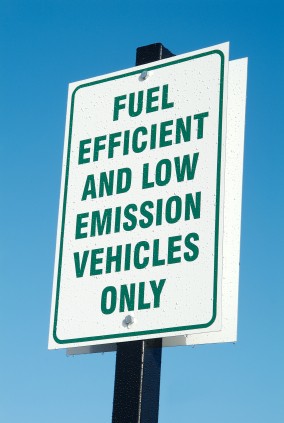 The high cost of advanced technology, fuel-efficient vehicles is a key barrier to their entry into the market place. Financial incentives have proven to be one of the more effective ways to encourage consumers to purchase these vehicles and enable their complete penetration into the U.S.vehicle market.
To quicken the integration of efficient vehicles in the U.S. market, the federal government introduced tax credits for hybrid, electric and alternative fuel light- and heavy duty vehicles in the Energy Policy Act of 2005. While tax credits for hybrid and diesel vehicles were phased out at then end of 2010, plug-in hybrid and electric vehicles such as the Chevrolet Volt and Nissan Leaf are still eligible for a $7,500 tax credit. ACEEE supports these credits and other policies to encourage the purchase of environmentally-friendly vehicles, including feebates that align consumer incentives with manufacturer requirements to increase fuel economy.
For details about plug-in hybrid and electric vehicle tax credits, click here.