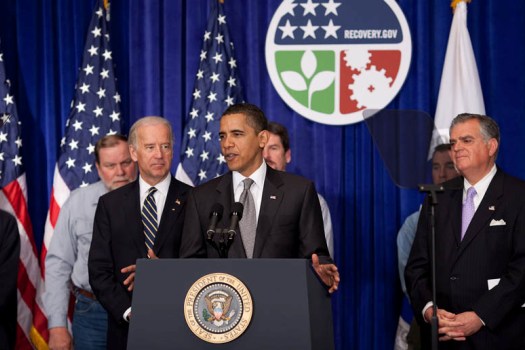 In February 2009, Congress passed and the President signed into law an economic stimulus package estimated to cost $787 billion over two years. The American Recovery and Reinvestment Act of 2009 (ARRA) includes the single largest investment in energy efficiency in history with approximately $17 billion specifically for efficiency. The Recovery Act was designed to be a multi-year program — the first year providing fast-acting emergency relief, tax, and infrastructure measures and the following years offering energy programs that will underpin long-term economic growth. A large proportion of the stimulus funds related to energy efficiency will go to state and municipalities, each of which will handle program development and design individually.
The three programs that constitute the major funding sources for energy efficiency programs at the state and local level are the Weatherization Assistance Program, State Energy Program, and Energy Efficiency and Conservation Block Grant Program. ARRA funding for these programs will allow states to either supplement existing programs or begin new ones to implement energy efficiency improvements across all sectors, including public sector facilities, residential and commercial buildings, industrial and agriculture, transportation. 
Aside from the state and local initiatives, ARRA funded $4.5 billion for smart grid demonstration projects, $700 million for alternative-fuelled vehicles, $400 million for advanced research projects in energy (ARPA-E), and allows energy efficiency improvements to be eligible for billions of more dollars in investment for federal agencies.
The energy programs funded by ARRA will leverage substantial private sector investment, spurring job creation in industries hit hard by the recession such as construction and manufacturing. The energy-related ARRA funds will allow cash-strapped state governments to lower utility bills. Schools, hospitals, and other public facilities will also use ARRA-funds to lower operating costs and invest energy savings into important services for communities.