2014 Linda Latham Scholars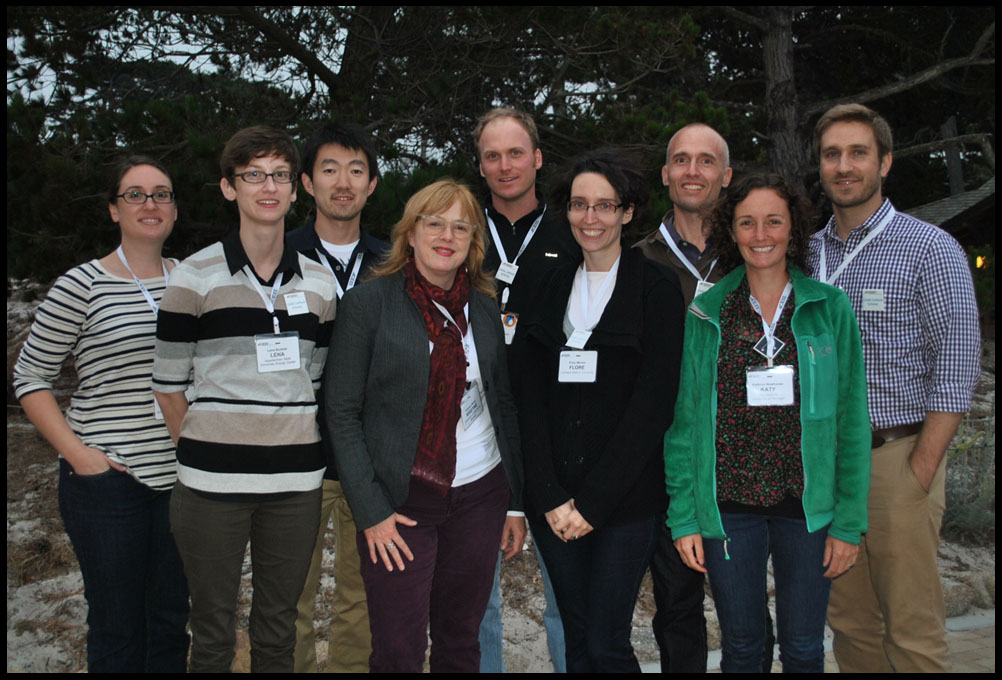 (Left to right) Meegan Kelly, Johns Hopkins University; Lena Burkett, Appalachian Statue University; Jie Zhao, Carnegie Mellon University; Kristine Walker, UC Berkeley; Andrew Lick, University of Wisconsin-Madison; Flore Marion, Carnegie Mellon University;
Craig Roussac, University of Sydney; Kathryn Newhouse, University of Michigan; and Christopher Wold, Vanderbilt University.
Not pictured: Chris Wolken, UC Davis and Jonathan Chambers, UCL Energy Institute.
ACEEE proudly announced that applications for Linda Latham Scholarships to attend the 2014 Summer Study on Energy Efficiency in Buildings would be accepted through March 21, 2014. Scholarships are funded by the Linda Latham Scholarship Fund which was established in memory of Linda Latham who served as ACEEE's Chief Operating Officer until her untimely death in September 2011. Linda believed that students bring talent and creativity to the field of energy efficiency especially if we provide a venue to inspire and educate them.
To be eligible, the applicant must have been an undergraduate or graduate student in an accredited college or university whose course work was related to energy/energy efficiency, climate change, environmental science, or a related field of study, and who was considering a career in energy/energy efficiency. "Latham Scholars" will be exposed to new ideas and opportunities as they interact with energy efficiency experts from around the world. In turn, Summer Study attendees will be able to meet these exceptional students—a reciprocal opportunity for all!
For the 2014 Summer Study, the Linda Latham Scholarship fund will award scholarships to students at three different scholarship levels. Level 1 awardees will receive a full conference registration, housing and meals, and up to $500 towards transportation costs. Level II scholars will receive a full conference registration and housing and meals. Level III winners will receive a full registration to the conference. We have more Level III scholarships available than we do for Level II and more Level II scholarships than Level I; therefore, chances of selection will be highest at Level III and lowest at Level I.
Applications needed to be submitted with required attachments including a copy of the applicant's Student ID and proof of student status (unofficial transcript/enrollment for current semester). No applications were accepted after the March 21, 2014 deadline. Applications are reviewed and chosen by a committee of ACEEE staff.
Scholarship winners were notified by April 4, 2014.
Please contact scholarships@aceee.org if you have any other questions. For more information, read about the 2012 scholarship recipients or read about past programs at the Summer Study on Energy Efficiency in Buildings.